Chicken Soup for the Soul: Children with Special Needs
Stories of Love and Understanding for Those Who Care for Children with Disabilities
Chicken Soup for the Soul: Children with Special Needs
Stories of Love and Understanding for Those Who Care for Children with Disabilities
Raising a child with special needs is a lifelong commitment that is as unique as each person who embarks on it. Written by a variety of authors who share in this distinctive relationship, Chicken Soup for the Soul Children with Special Needs offers a glimpse into the lives of others who are on a similar path.
Format: Trade Paperback
Backlist, LLC - a unit of Chicken Soup of the Soul Publishing LLC |
400 pages |
ISBN 9781623610616 |
September 2012
Add to Cart
List Price $14.95
In Stock: Usually ships within 1 business day
Browse Related Books
Get a
FREE eBook
when you join our mailing list.
Plus, receive updates on new releases, recommended reads and more from Simon & Schuster.
More Books from this Author
Chicken Soup for Every Mom's Soul
By Jack Canfield, Mark Victor Hansen, and Heather McNamara
Chicken Soup for the Unsinkable Soul
By Jack Canfield, Mark Victor Hansen, and Heather McNamara
About the Authors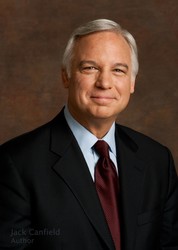 Photograph by Derek Smith
Jack Canfield is co-creator of the Chicken Soup for the Soul® series, which includes forty New York Times bestsellers, and coauthor of The Success Principles: How to Get from Where You Are to Where You Want to Be. He is a leader in the field of personal transformation and peak performance and is currently CEO of the Canfield Training Group and Founder and Chairman of the Board of The Foundation for Self-Esteem. An internationally renowned corporate trainer and keynote speaker, he lives in Santa Barbara, California.
BECOME A FAN Mark Victor Hansen is a co-founder of Chicken Soup for the Soul.
BECOME A FAN
LISTS TO LOVE
Celebrating Black History