Chicken Soup for the Soul: Country Music
The Inspirational Stories behind 101 of Your Favorite Country Songs
Chicken Soup for the Soul: Country Music
The Inspirational Stories behind 101 of Your Favorite Country Songs
Readers will get an inside look at the personal stories behind their favorite country songs as songwriters get up close and personal with exclusive stories about how and why they wrote them.

Songs tell a story, and now many of country music's most famous singers and songwriters are sharing more of the story! These artists reveal the inspiration, influence, and background, and when and why they wrote their most famous songs, in Chicken Soup for the Soul: Country Music. The book also includes great photos of the songwriters and all of the lyrics. A great gift for anyone who loves country music!
Chicken Soup for the Soul |
416 pages |
ISBN 9781935096672 |
May 2011
Add to Cart
List Price $14.95
In Stock: Usually ships within 1 business day
Browse Related Books
Get a
FREE eBook
when you join our mailing list.
Plus, receive updates on new releases, recommended reads and more from Simon & Schuster.
More Books from this Author
About the Authors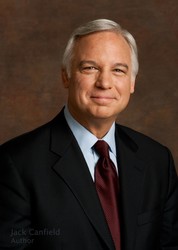 Photograph by Derek Smith
Jack Canfield is co-creator of the Chicken Soup for the Soul® series, which includes forty New York Times bestsellers, and coauthor of The Success Principles: How to Get from Where You Are to Where You Want to Be. He is a leader in the field of personal transformation and peak performance and is currently CEO of the Canfield Training Group and Founder and Chairman of the Board of The Foundation for Self-Esteem. An internationally renowned corporate trainer and keynote speaker, he lives in Santa Barbara, California.
BECOME A FAN Mark Victor Hansen is a co-founder of Chicken Soup for the Soul.
BECOME A FAN
©Clare Rudder 2011
Randy Rudder is an author, speaker, and documentary producer. He has an MFA in creative writing and an MA in literature.

For nearly 20 years he worked an an arts and entertainment writer while teaching at Tennessee State University, Nashville State Community College and Aquinas College. During that time, he wrote for The Nashville Business Journal, Bluegrass Unlimited, American Profile, The Washington Post, Script Magazine and many others. He later became a writer/producer for the Christian Broadcasting Network and recently produced the documentary 40 Years on The Farm, a historical retrospective of The Farm cooperative community in Summertown, Tennessee.

He is also the author of Chicken Soup for the Soul: Country Music edition, published in May and distributed by Simon and Schuster. The book contains interviews with the songwriters of 101 classic country songs. He is currently writing a screenplay and finishing a collection of essays.
BECOME A FAN
LISTS TO LOVE
Celebrating Black History